I know it's cutting it a bit close for one more Valentine's Day DIY, but this one is so quick you may be able to do it during a naptime! I thought of this when we were sitting in church this week, and the idea was too cute to wait until next Valentine's Day (no way I'd remember it for that long anyway!)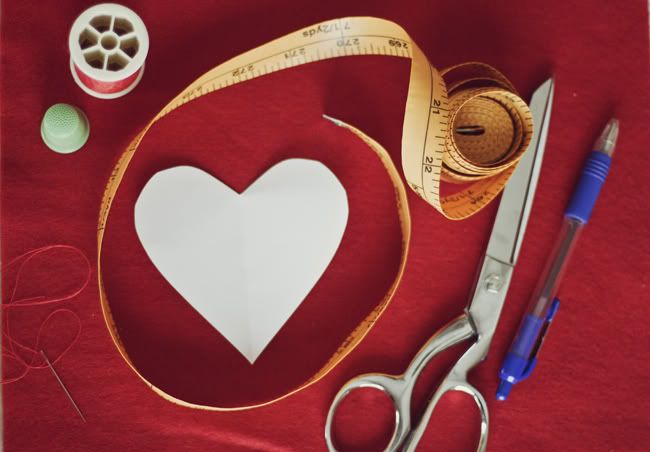 What you'll need:
one piece of red or pink felt
measuring tape
scissors
a dark pen
thread that matches your felt
a sewing needle
sew-on velcro
a paper heart cut-out that is the size you think you'll want the bows to be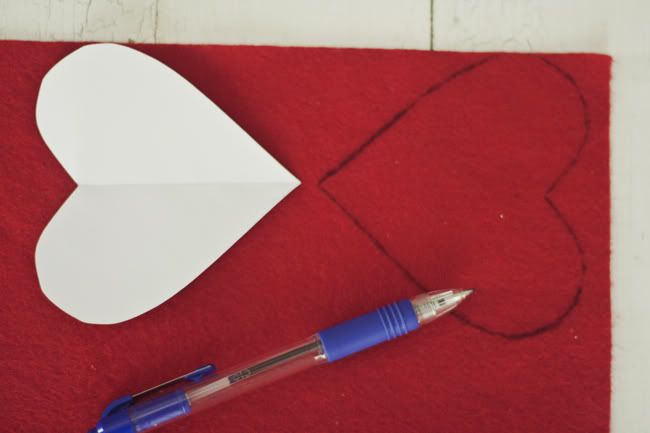 Start by placing the paper heart in one corner of the felt and outlining with the pen. You'll need to outline two hearts that are facing away from each other, as pictured above. Put just about a quarter of an inch between the hearts' points.
This is what your completed outline should look like.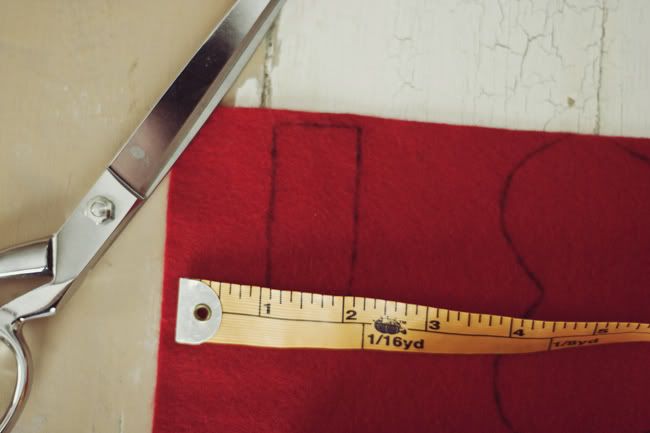 Next you'll cut out the pieces for the center of the bow and the neck straps. The center piece will be about an inch wide and two inches long. To determine how long the neck straps must be, you'll need to measure your recipient's neck (around the collar of a shirt), and divide that by two. So if the subject's neck (including shirt collar) is 14" around, then you'll cut two 7" long strips (about one inch wide a piece).
Now that you have all your pieces cut out, you can put the velcro pieces in place (cutting them to size, if needed), and sew them on. Make sure you're using sew-on velcro rather than the super-sticky kind, 'cause the latter will gunk up the needle and thread as it passes through.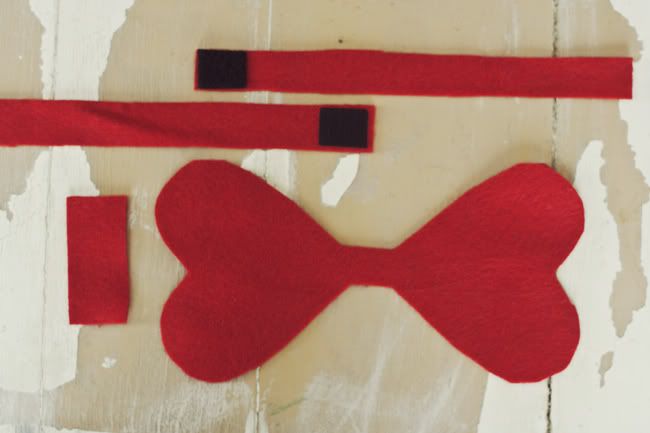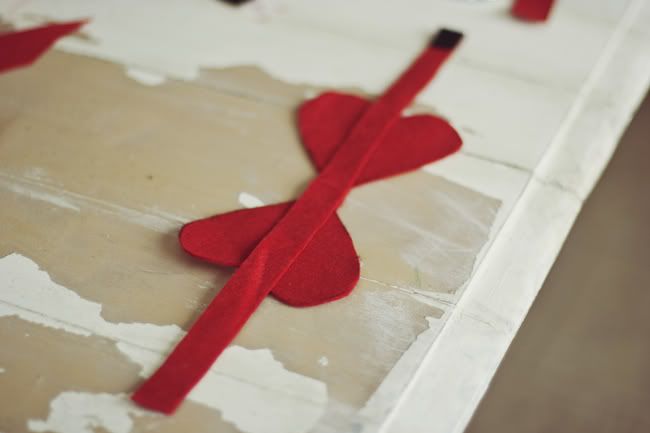 With the velcro sewn in place, you can now place the neck straps. Be sure before you have the velcro on one end facing down, so that they will meet when wrapped around. Sew the straps in place to the center of the bow.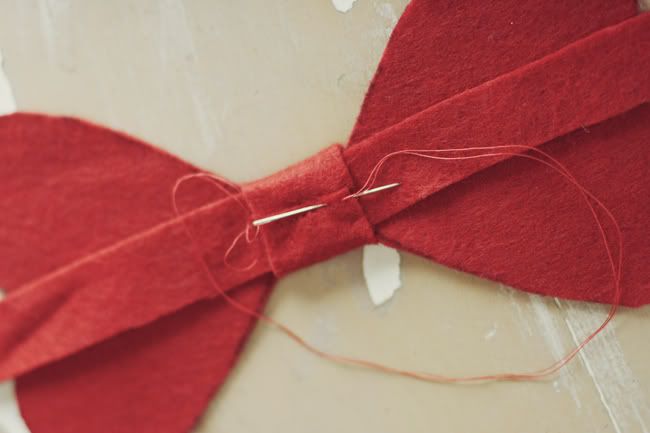 With the straps sewn in place, you can now wrap the center piece around the whole bundle, and sew it in place as well. Be sure not to sew through the entire project, as you don't want to see the thread when your guy is wearing it.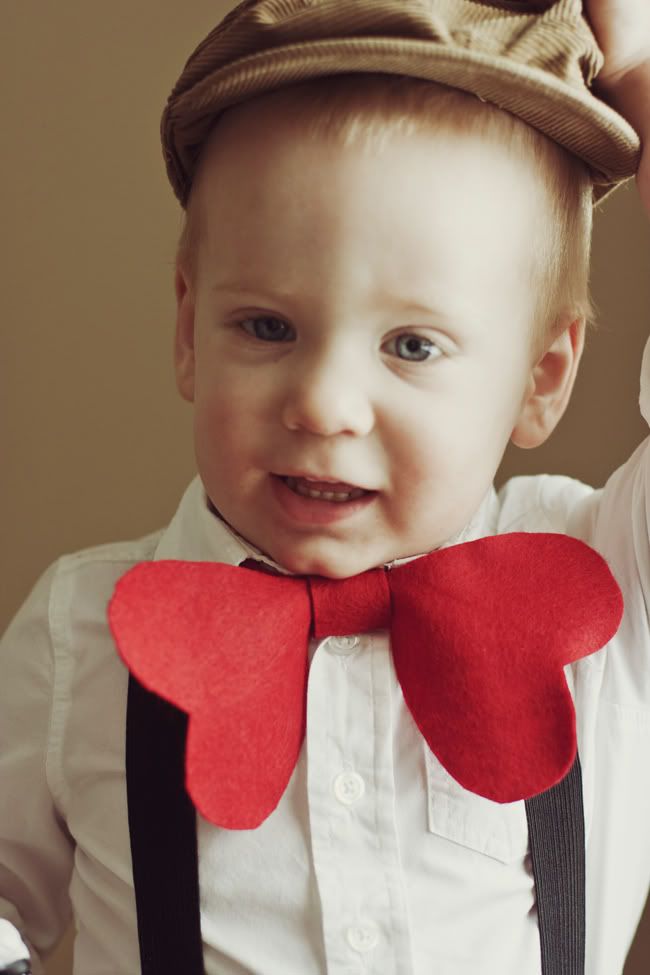 "How'j'yado ma'am?"
If you'd like another cute and easy project to dress up your littles (or bigs), check out Kinsey's suspenders tutorial on A Beautiful Mess! I made them for Izzyman and it was totally easy.
I hope you have a great Valentimes!